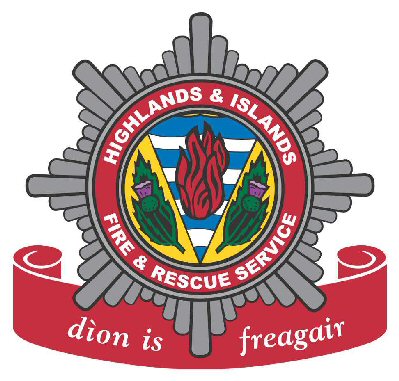 THIS WEBSITE IS DESIGNED TO INFORM THE COMMUNITY OF THE DUTIES CARRIED OUT BY THE LOCAL MOBILE RETAINED FIRE UNIT IN THE SANDWICK , LEVENWICK , BIGTON AND CUNNINGSBURGH AREA . WE HOPE TO USE THIS SITE TO INFORM THE COMMUNITY OF THE UNITS ACTIVITY AT INCIDENTS AND WITHIN THE COMMUNITY , AS WELL AS PROMOTE FIRE SAFETY WITHIN THE COMMUNITY .AS OF APRIL 2005 THE UNIT WAS UPGRADED FROM AUXILIARY TO RETAINED STATUS .

THE UNIT FORMALLY OF THE NORTHERN FIRE BRIGADE BECAME PART OF THE HIGHLAND AND ISLANDS FIRE BRIGADE IN 1983 , THE UNIT WHICH IS SITED IN SANDWICK CURRENTLY HAS A MERCEDES 310D LIGHT FIRE APPLIANCE ( CALLSIGN CHARLIE 37 ) , WHICH HAS A GODIVA PUMP,THE UNIT WHICH WAS UPGRADED IN JULY 2003 TO B.A STATUS ( BREATHING APPARATIS ) , AND IS CURRENTLY MANNED BY 13 FIREFIGHTERS .
THE UNIT TRAINS WEEKLY ON A TUESDAY EVENING AND AS OF 2002 / 2003 ALL NEW FIREFIGHTERS MUST ATTEND A 5 DAY FIRE SAFETY COURSE AT THE BRIGADE TRAINING SCHOOL IN INVERGORDON . IN ADDITION FIREFIGHTERS MUST NOW ATTEND A 5 DAY B.A COURSE AT THE TRAINING SCHOOL . IN ADDITION FIREFIGHTERS ARE FIRST AID TRAINED AS WELL AS CARRYING OUT RESPONSE DRIVING AND ROAD TRAFFIC INCIDENT TRAINING . SUB/OFFICERS AND LEADING FIREFIGHTERS ALSO ATTEND OFFICER TRAINING AT GULLEN .